"Man's best friend" is frequently used to describe a Golden Retriever.
They are known to be one of the most affectionate dogs and have an intense desire to please. Golden Retrievers are highly obedient, easy to train and wonderful with other pets and children. Daily exercise is needed for their high energy levels, chasing balls and their love for water makes them the ideal swimming companion. They do require regular mind stimulation to help them from getting bored.
Being an extremely intelligent breed, they are easy to train and have high
companionship levels. Golden Retrievers have a devoted, cheerful, tail-wagging nature.
Golden Retrievers suit the active lifestyle and thoroughly enjoy outings with
the family. They do not suit being left in the back yard or apartment living.
Regular brushing is required for their medium length coats. Trimming to the feet, face, chest, and legs can be done to maintain and tidy up their coat.
Our Golden Retrievers are not bred for show standards and do not come with Pedigree Papers.
We will not be expecting a Golden Retriever litter until late 2021/2022. Please enquire if you would like to go onto our waiting list.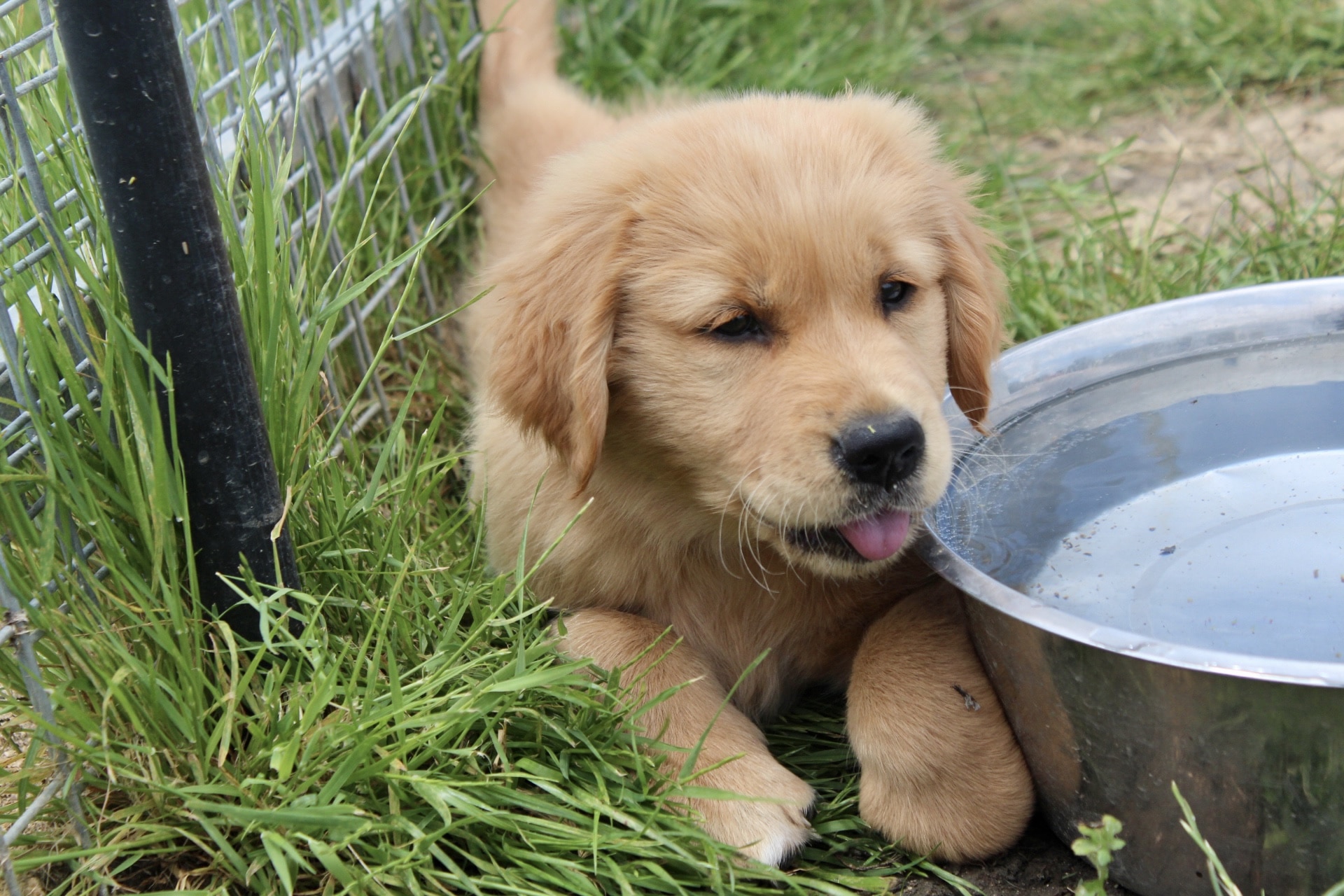 Golden Retriever's For Sale
Have questions about buying a new puppy?
If you have any questions about adopting a retired dog, you can contact us. We also have an FAQ section that might answer some of your questions about adopting.