About West Highland Terriers
They make a wonderful companion to the family and are happy with children.
West Highland Terriers (Westies) are adorable in their fluffy white coats. Originally bred for hunting, Westies are a persistent and robust breed, they are a natural watchdog and will alert at any intruder. Westies are known for having a loving and loyal temperament and love to play fetch. They enjoy being vocal and having a good chat. They are highly intelligent but tend to be cheeky.
West Highland Terriers have an easy straight, short haired coat to maintain, but do require brushing to prevent matting. Trimming around the feet, face, chest is needed to maintain their coats.
They make a wonderful companion to the family and are happy with children. We recommend to socialise and introduce other pets at a young age to establish bonds.
West Highland Terriers are an active and independent dog. They love the attention and to entertain at playtime. Westies are a sturdy and tough breed and can be known for their stubbornness.
Our West Highland Terriers are not bred for show standards and pups do not come with Pedigree Papers.
We will not be expecting a West Highland Terrier litter until late 2021/2022. Please enquire if you would like to go onto our waiting list.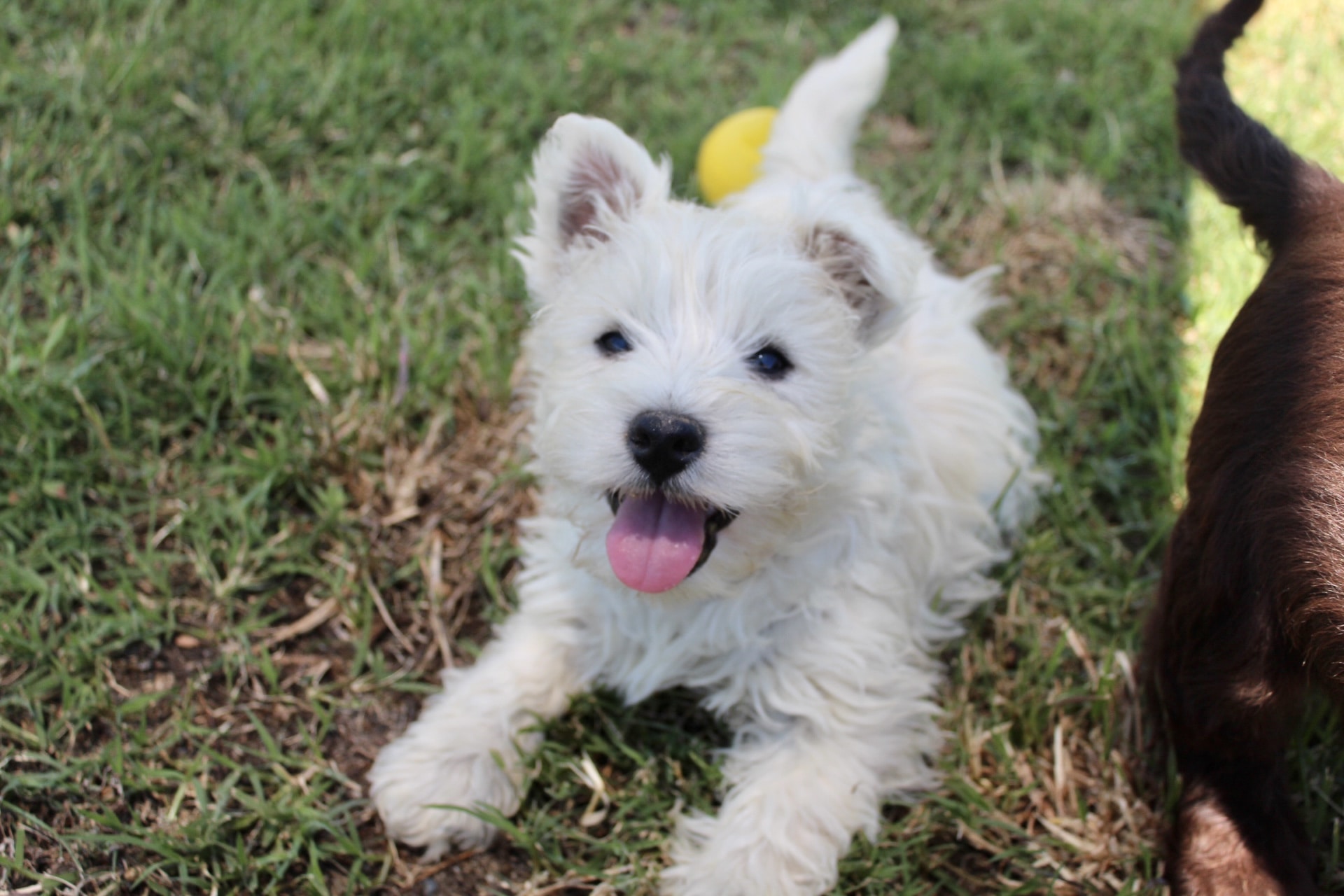 West Highland Terrier's For Sale​
Have questions about buying a new puppy?
If you have any questions about adopting a retired dog, you can contact us. We also have an FAQ section that might answer some of your questions about adopting.